The Finnish Adventure Education Network comprises professional educators, researchers, students and other actors who practice or promote adventure and outdoor education and therapy. The National Adventure Education Network was founded during the 2007 National Adventure Education Conference at the Anjala Youth Centre here in Finland. The main idea was to enhance networking and develop adventure education in Finland. Since then, the Network has been coordinated by the Finnish Youth Centre Association, which acts as the central hub for administration of the Network. The Ministry of Education and Culture financially supports its operation and development.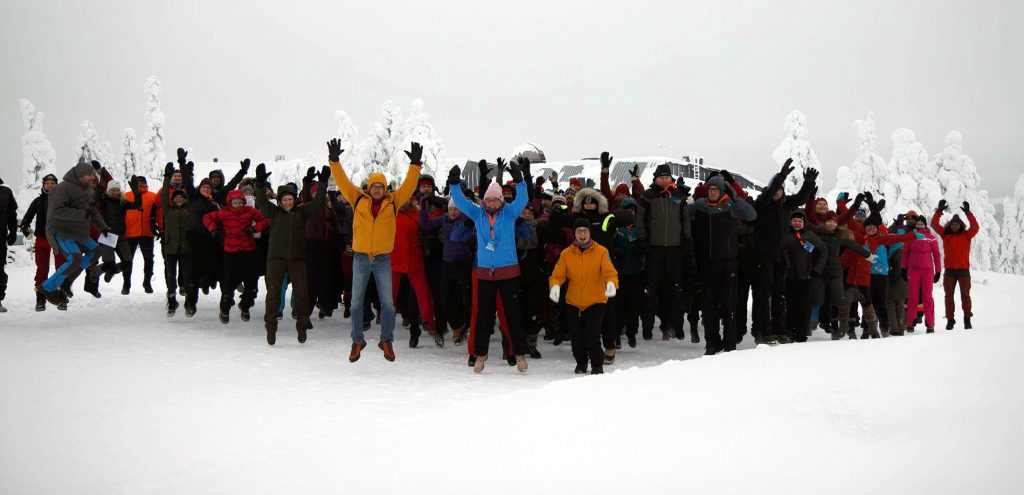 Ethical Principles of the Network
Transparency and communality

We are an open network – new actors are warmly welcome.

Dissemination of information

Good practices will be made available to those interested.

Diversity

We value a variety of competences and skills.

Lifelong learning

We encourage professional reflection and sharing knowledge.

Sustainable development

Our activities are based on respecting the environment.
The adventure education community is organised in diverse subnetworks. To receive information, interested parties can order our newsletter (sometimes some content is in English), link to our Facebook page or contact some of us directly.